StatReport Blog
Stats Enhancements: Player Cards
Posted on Jul 23, 2013
A new addition to live stats and media stats view this year is Player Cards, which allow the viewer to dive into depth on a player, displaying his or her game stats, season stats and the plays that they were involved in.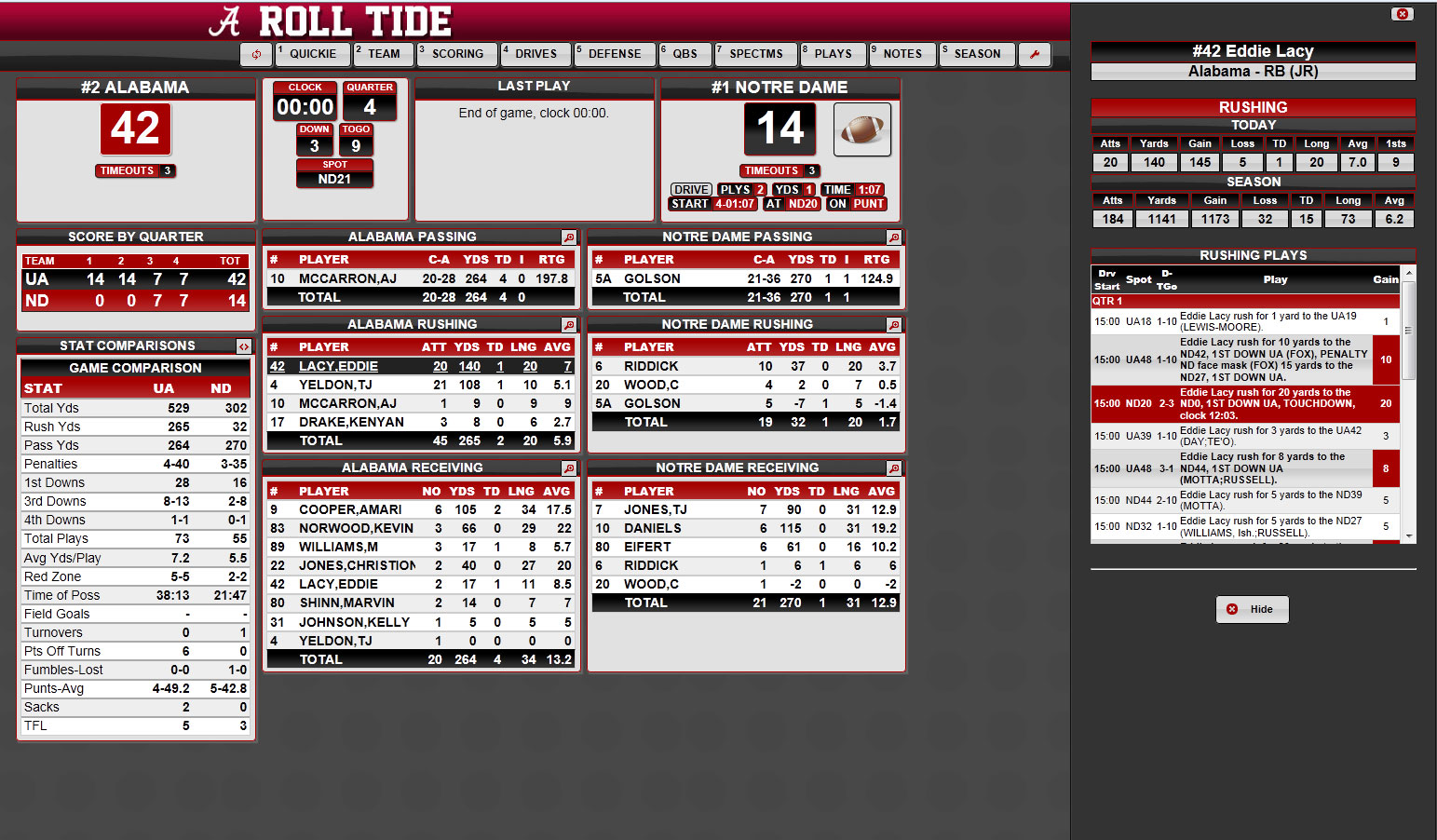 Currently available for Football, StatBroadcast has plans to unveil Player Cards for Basketball later this year as well as for other sports that present a good fit for this feature.
To utilize this feature, viewers simply click on a player's name in a stats table and a panel is revealed on the right side of the screen with the requested information. The panel can be dismissed when ready using the Hide button.
To try out this new feature, check out our football demo at http://statb.us/b/1